Staff
Our dedicated staff members are here to provide support, compassion, and information to help you through your journey of grief and the celebration of your loved one's life.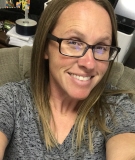 Sonny McMahan
Owner/Funeral Director
I grew up in Noble and graduated from Noble High School in 1998. Joined my Mother in the Family Funeral Business in (2005). I received my Funeral Directors License/ Embalmers License in (2011). I have 3 sons and they are my world. We are active in the Noble 4-H and Noble FFA Chapters, Oklahoma Cross Country Racing Assoc. and the Noble Roundup Club. My sons and I raise show cattle and commercial cattle.

I was raised in the Funeral Home that I work in today. My Mother instilled the same values that she was raised with in the Funeral Business. We respect and honor each family that enters our door. We are here to serve the community that we live in today.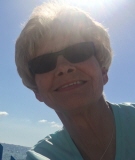 Karla McMahan Kirby
Owner/Office Manager
Grew up in the Family Funeral Business. I was raised in the Funeral Home that my Grandfather and Grandmother built in (1932). I watched my Grandparents operate the Funeral Home and ambulance business by themselves with little or no help. It's a 24 hour profession. They taught me how to be kind and respectful. The lessons of helping people were learned daily. It has been an honor to follow in their footsteps and remember the valuable lessons of being kind and thoughtful of others. Today I practice the lessons taught and honor the families that we serve.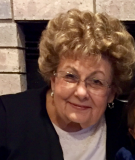 Alice (Hawkins) Greeson
Secretary/Administrative Assistant
Retired as a local real estate broker. Lifetime Noble resident. Graduated from Noble High and married Mr. Bill Greeson. Attend church at Crosspointe Church. Employed with McMahans for almost (8) years. Love helping people. Consider it the most rewarding job I have ever had. Working for a family owned business and helping families at a very important time of need is the best job I have ever had.